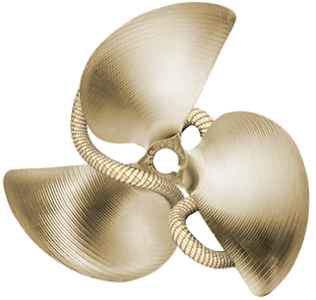 Who we are
Our Company
Established in 1934, New England Propeller, a charter member of the National Marine Propeller Association (NMPA) services the recreational boating community and commercial marine industry.
As the first Michigan Wheel Distributor, New England Propeller features a large inventory of Michigan Wheel Propellers along with selections of Federal Propellers, Hytorq Propellers, Acme Propellers, ZF Marine Propellers, and Power Tech high-performance S/S Propellers. New England Propeller carries a full line of Outboard and Sterndrive propellers for all makes and models such as Mercury, OMC, Yamaha, Volvo Penta, Suzuki, Honda, and many others.
New England Propeller also supplies Marine Engine Parts. Our Major Lines include Sierra Marine Engine Parts, Mallory Marine Products, CDI Electronics, and NGK Spark Plugs.
New England Propeller sells and straightens S/S Marine shafting along with all related running gear such as struts, rudders, PSS Shaft Seals, Drivesavers, Spurs, Cutless Bearings, Marine Hoses, and other related products.
As the only NMPA Certified Propeller Shop in Massachusetts, our experienced propeller technicians, using modern propeller repair equipment such as Hale M.R.I., Prop Press 360, Dynamic Balancing, and Vibratory prop finishing, provide the Marine Industry with unsurpassed quality in all types of propeller repairs. We also offer propeller sizing and customize your propellers for optimal operation and vibration-free performance.
Why Us?
Our Knowledge
Finding the right match between the propeller, engine type, and boat size will optimize the following performance factors:
Increased Top End Speed
Faster Planing Speed (Hole Shot)
Improved Low-End Punch
Load Carrying Capability
For safety and efficient performance, it is critical that your engine operates within the RPM range recommended by the manufacturer. Matching the right prop for the load is the most significant factor when choosing a new propeller.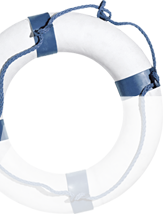 Our gallery
View Our Photos
View photos of our propeller shop in Plymouth and see some of our customer propeller work.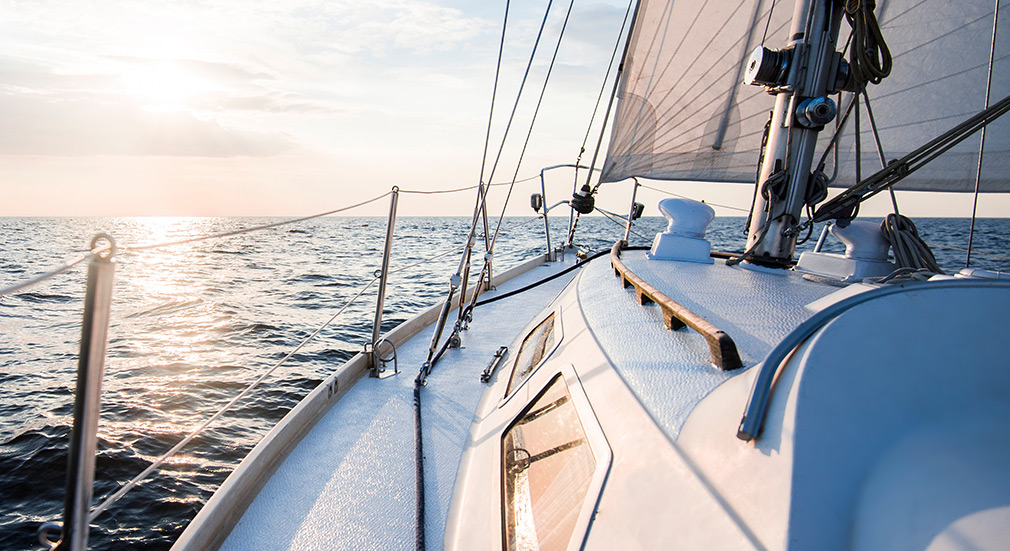 Please contact us for a quote on any propeller repairs for any of our propeller products or services!
Additional Services
For Vessels That Need Extra Attention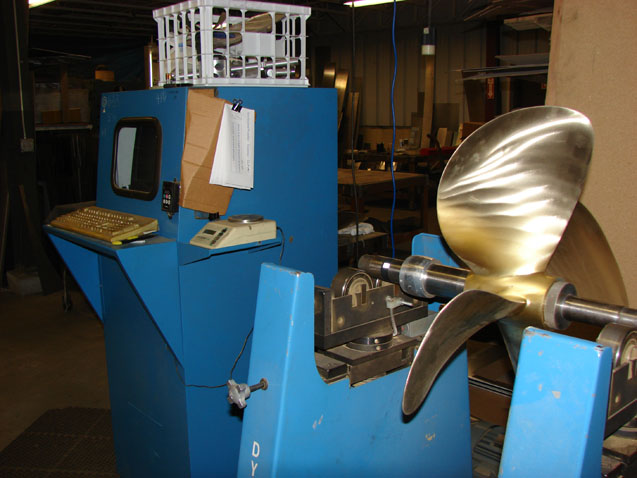 Testimonials
What our clients say
★ ★ ★ ★ ★
Thanks for your prompt reply to Doug at New England Prop concerning my Maxi Prop zinc. I wish to take this opportunity to tell you how wonderful this new prop performs for me on my Catalina sloop. Not only more boat speed cruising but importantly zero prop walk in reverse when stopping the boat while docking in a very tight slip. Also, it now backs out of the slip without the stern kicking to starboard. Further, I couldn't be happier with working with Doug at New England prop. He is very knowledgeable and promptly replies to my many questions, something unusual in the marine industry. Usually, I find "I'll call you back" really means "have a nice day." I will highly recommend the Maxi Prop and NE Prop to other sailors.
★ ★ ★ ★ ★
Doug and his Dad gave me great service in this prop I had a minor problem with after repair. They made arrangements for me to drop off the prop after hours and then made the minor adjustment necessary to make this prop completely vibration free. Superior customer service by them
★ ★ ★ ★ ★
I brought in two very mangled props; I did not know whether they could be fixed. Two days later, they looked brand new. These guys are awesome.
★ ★ ★ ★ ★
Great job with my aluminum propeller repairing it also you recommended that I get a stainless propeller for a little more performance on start ups it was amazing how much faster my boat got on the plane you were guys were spot on and I prescient the help thank you.
★ ★ ★ ★ ★
A very professional group and a quick turnaround. My prop was repitched and returned looking brand new!
★ ★ ★ ★ ★
Doug,and crew is the best that's why we at north east marine drive by four other repair shop and have our work done at NewEngland Propeller truly the best in the business
★ ★ ★ ★ ★
Was in a major jam, New England propeller fixed my prop. It was in rough shape an looks brand new new. Thank you guys
★ ★ ★ ★ ★
New England propeller nicest people on the face of the Earth and their work is top quality they are Lifesavers
★ ★ ★ ★ ★
Look no further... New England Propeller is the best in the business. Professional, knowledgeable and they provide the best customer service. Thanks guys..